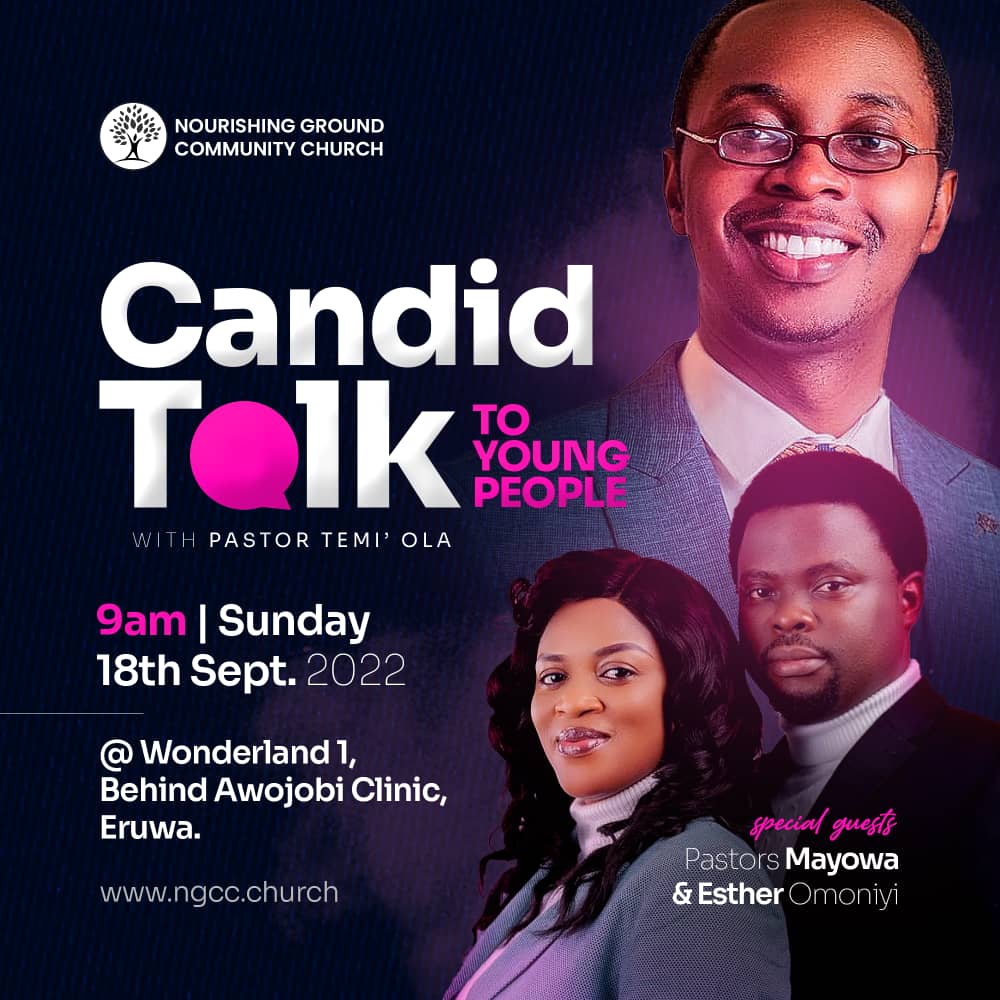 Candid Talk to Young People
Every young person has two assets: strength and time. The glory of a young person is his strength.
It is good for a young man to bear his yoke in his youth.
The devil wants to hijack your soul for premature pleasurable things while God wants to harness your soul for predestined purposeful living.
Click HERE to download and listen to the message