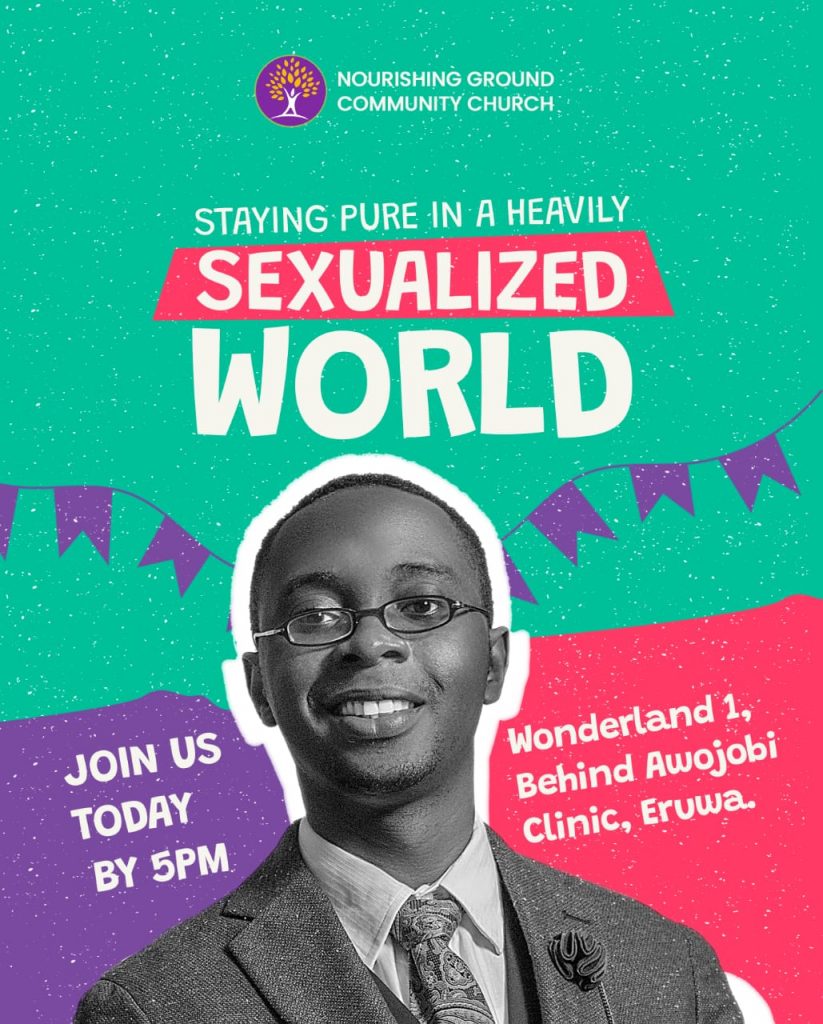 Staying Pure in a Heavily Sexualized World
A research carried out in 1991 says: 44% of congregant admit to have visited pornographic site in 1 year
The US spends $10b dollar on pornographic site. 20% of pastor admit of sexual affair while in ministry. 2 out of 3 non-christian married men has had an affair outside marriage.
41% teenager has had sex before 16 by the time they are 20, 88% was sexually active.
Sexual sin imparts your relationship with God and men and all the devil needs is a small opening.
Click DOWNLOAD to listen to the message